NanoBriefing 7 March 2012
Mar 7th, 2012 | By
Roger Ellman
| Category:
NanoBriefing
,
News
How wonderful it feels to say Thank you – and how much fun it is to do this on Thankly.
Thankly.net  as it says  "saving the world one ' thank you ' at a time!"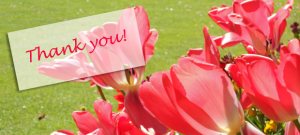 Thankly is new, timely and it's just filled with the joy of gratitude.
It's the new way, the web wonder, the internet insider's Thank You venue!