Post-Brexit coffee taste changed
Jun 25th, 2016 | By
Roger Ellman
| Category:
Featured Articles
,
News
It's not because of the referendum, but the coffee blend prepared at this specialist cafe in Bath, Post-Brexit UK, by experts who strive for perfection, changes weekly and there are three blends to choose from.
The blend I'm enjoying is from Panama and I think we still trade with Panama!
In any case Panama needs all the trade it can get, it opened the new bigger multi-billions of dollars better  Panama Canal, last week. The bill has to be paid somehow and world trade is slowing at the moment.
Delicious!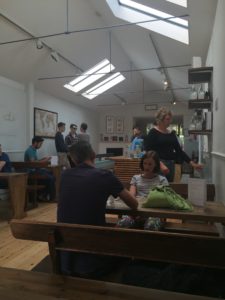 Colonna and Small's, Bath, Post-Brexit UK.
Save
Save
Save
Save
Save
Save
Save